New Moon Circle at Westgate
About the workshop
Let's gather on the dark moon, during the waning days of the lunar cycle. This is a time to connect with yourself, release the past and begin planting dream seeds for the next lunation. Relax an Unwind with Yin Yoga, Meditation and Sound Healing practice. Learn the current Vedic Astrology, enjoy some time for personal reflection and sharing. All are welcome.
Saturday
Mar 21, 2020 - Mar 21, 2020
02:00 pm - 04:00 pm

at Westgate
EVENT ENDED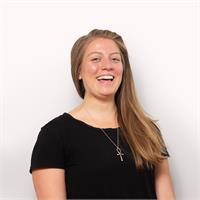 Jessica St. Clair loves incorporating Sound Healing, Vedic Astrology and Sacred Ritual into her classes. She has a Bachelors degree in Exercise Science with a Dance minor and is 200hr certified in Hatha and Kundalini Yoga. Jessica loves to create a safe space for students to tune into their inner teacher, play and explore.
CERTIFICATIONS
Bachelor's Degree in Exercise Science with Dance Minor
RYT-200hr Vinyasa
RYT-200hr Kundalini
TEACHING STYLES
Slow Flow
Hatha / Hatha Star
Kundalini
WORKSHOP STYLES
Hatha
Kundalini
Meditation
Dance