Roll it Out - Flow + Myofascial Release at Westgate
About the workshop
In this 2-hour workshop we will be releasing tension and relaxing contracted muscles in the body using myofascial release. We will begin by moving through a flow to warm up the body and then spend time targeting and releasing different muscles and muscle groups using tennis balls. Tennis balls will be provided, and you are welcome to bring your own ball from home if you have a favorite! Come prepared to learn more about your body and have fun!
Sunday
Mar 8, 2020 - Mar 8, 2020
01:00 pm - 03:00 pm

at Westgate
EVENT ENDED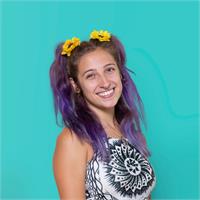 Come tune into your breath, unite your mind, body, and spirit, and have fun while doing it! Kelly's classes are accessible to all levels and her calm voice will guide you out of your ego and into the present moment. She seamlessly intertwines western anatomy, yogic philosophy, pranayama, and meditation to create a holistically nourishing experience.
CERTIFICATIONS
200 hr Vinyasa Training
AFAA Group Fitness Certification
CPR & First Aid
TEACHING STYLES
Vinyasa
Core Strength
Hatha Flow
WORKSHOP STYLES
Roll It Out - SMR (Self-Myofascial Release)
Dive Into The Eight Limbs of Yoga
Flight School - Inversions + Arm Balances and Beyond