Introduction to Ashtanga Yoga at Anderson
About the workshop
In this workshop you will be introduced to the to the first half of the of the Ashtanga practice (half Primary). All postures can be modified, and many different modifications/variations will be shown throughout this workshop. For those students who have more experience with Ashtanga Yoga, you can use this workshop to fine tune your practice. All levels of students are welcome to attend!
Saturday
Apr 18, 2020 - Apr 18, 2020
02:00 pm - 04:00 pm

at Anderson
EVENT ENDED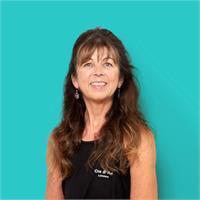 I have been an endurance athlete most of my life. After several overuse injuries I knew I needed more "balance" and I began taking yoga classes while I was living in Germany. I was able to attend David Swenson's Level 1 teacher training in the Netherlands in 2010 and I was hooked. I've had the privilege of studying with both David & Tim Miller.
CERTIFICATIONS
Kripalu Yoga Teacher Training 200-hour
Ashtanga Yoga Teacher training, 200 hr
AshtangaYoga(Lev 1&2),David Swenson
AshtangaYoga(Level 1&2),Tim Miller
TEACHING STYLES
Ashtanga Yoga
Vinyasa Yoga
WORKSHOP STYLES
Ashtanga Fundamentals
Ashtanga Primary Series
Inversions (backbending, headstands)
Hip opening - moving into Lotus