How to Play the Gong at Westgate
About the workshop
Learn the basic techniques in how to play the Gong! In this introductory course, you will learn: • How to use the mallet to play the gong • Different ways to strike the Gong for optimum sound • The correct playing positions and mallet techniques • The effects of playing different areas of the gong • How to create sound through rhythm, volume, and gong playing patterns No prior musical or gong experience is required. This course is suitable for beginners and is a requirement for those taking the Gong Therapy training without previous gong experience.
Saturday
Jul 18, 2020 - Jul 19, 2020
12:30 pm - 05:30 pm

at Westgate
EVENT ENDED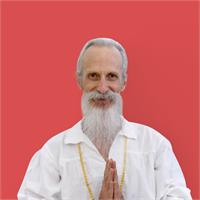 Mehtab is a life-long practitioner of Kundalini Yoga, a Vedic Astrologer, and an internationally renowned Gong teacher. He leads Kundalini Yoga teacher trainings in North America, conducts gong trainings in the US, South America, Europe, Asia and Australia, and guides spiritual seekers world-wide using the ancient tools of Vedic astrology.
CERTIFICATIONS
KRI Lead Kundalini Yoga Teacher Trainer
500-Hour ERYT Yoga Alliance
Vedic Astrologer
Master Gong Teacher
TEACHING STYLES
WORKSHOP STYLES
Kundalini Yoga Teacher Training, Level 1 and Level2
21 Stages of Meditation
Gong Trainings Level 1 and 2
Gong Therapy
Gong Nidra