YOGA FOR MYOFASCIAL RELEASE at Westgate
About the workshop
Join Kelly Bach in a relaxing, massage-intensive workshop - we will use tennis / lacrosse balls and yoga blocks to release restricted fascia that covers many major muscles in our bodies. This will reduce pain, improve flexibility and help you move with greater ease. You never know how tense you are… until you're not ;)
We can't wait to see you here.
Saturday
May 29, 2021 - May 29, 2021
02:00 pm - 04:00 pm

at Westgate
EVENT ENDED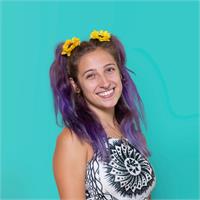 Come tune into your breath, unite your mind, body, and spirit, and have fun while doing it! Kelly's classes are accessible to all levels and her calm voice will guide you out of your ego and into the present moment. She seamlessly intertwines western anatomy, yogic philosophy, pranayama, and meditation to create a holistically nourishing experience.
CERTIFICATIONS
200 hr Vinyasa Training
AFAA Group Fitness Certification
CPR & First Aid
TEACHING STYLES
Vinyasa
Core Strength
Hatha Flow
WORKSHOP STYLES
Roll It Out - SMR (Self-Myofascial Release)
Dive Into The Eight Limbs of Yoga
Flight School - Inversions + Arm Balances and Beyond