(In Person) Sacred Sound and Devotion with Kundalini Yoga, Kirtan & Cacao at Westgate
About the workshop
Sat Nam Everyone!

Join us for an evening of Sacred Sound and Devotion with Kundalini Yoga, Kirtan & Cacao! Kundalini Yoga led by Scott Hilburn. Kirtan lead by Anthea Jarkirpal, Sydney Hilburn, Chris Garyet, & Markbob.


What is Kirtan?
Kirtan is also known as Bhakti Yoga, the devotional chanting of the names of The Divine. Kirtan is a musical mantra meditation with call & response singing and chanting. Call & Response style chanting and singing is incredibly powerful, meditative, heart opening, unifying, transcendental and liberating!
Anthea is raising funds to finish up her debut mantra album! A donation amount of $25 would be very much appreciated.
Friday
Jun 11, 2021 - Jun 11, 2021
08:00 pm - 10:00 pm

at Westgate
EVENT ENDED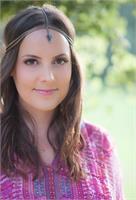 Anthea Jaskirpal Kaur is a devotional singer/songwriter leading classes, concerts and retreats across the US. Her music, inspired by her deep devotional practice, is a prayer to draw out the deep well of love within. Anthea's sound is modern and accessible with hints of contemporary pop, a nod to artists such as Krishna Das and Snatam Kaur. She is featured on RAMA Records Volume 1 with her electronic mantra collaboration with DJ Akal Dub, as well as Sushmuna by Gurushabad Singh and Divine Devotion by Krishna's Kirtan. Anthea is currently working on her debut mantra album. Check out a sneak peak here - https://antheajaskirpalkaur.com/