(In Person) Get Comfortable in the Teacher's Seat at Cedar Park
About the workshop
Get Comfortable in the Teacher's Seat: Practice Teaching Yoga Day!
This is a workshop specifically for students currently enrolled in our 200hrs Flow Yoga's Teacher Training program.
Get more comfortable teaching to live students. Bring in your teaching assignments, sequences, meditations, whatever you want to practice teaching to this workshop. Gain some experience teaching to your teacher trainers and fellow students in a kind, supportive, and constructive environment. Receive valuable feedback from your trainers. This is a wonderful opportunity to fulfill and complete your yoga teaching assignments. If you are having a hard time recording and sending in your assignments, use this workshop to submit in your assignments for full credit.
This is a private workshop for our 200hrs Flow Yoga Teacher Training students
Where: Flow Yoga Cedar Park

When: July 17, 2 - 5pm

Cost: $20
*Masks required
* Limited capacity in studio

*Physically distanced, socially connected

*Workshop will be recorded and uploaded to the Flow Yoga YTT Portal

Saturday
Jul 17, 2021 - Jul 17, 2021
02:00 pm - 05:00 pm

at Cedar Park
EVENT ENDED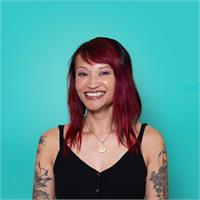 Fennis is a yoga teacher and owner of Flow Yoga. A classically trained musician and at one point she dreamt about becoming a rock star. Instead she began a career in human rights. Now she's leading more of the quiet life, believing that change starts from within. She's working to help build a community based on peace, compassion, and wellness.
CERTIFICATIONS
TEACHING STYLES