Increasing Emotional Intelligence & Harnessing Your Empathic Power at Anderson
About the workshop
Feel like your emotions get triggered a lot and that you "feel" more than other people? Perhaps that you're more sensitive than others, and thus, more vulnerable? What if I told you there's a way to turn your emotions into powerful tools that actually help you get a "leg up" on life and are indeed one of your superpowers? From Fear, Anxiousness, Anger and Sadness to Joy, Fulfillment, Freedom and Confidence. This is a deep dive into knowing yourSelf, & what your Soul is trying to tell you through your very own body and feelings.
• Learn special somatic (conscious movement) techniques to ground into your body, connect your body with the Earth and why this is important.
• Learn a special process to integrate your emotions. Find out how to listen to your emotions and understand what they are telling you about your Soul's Highest Aligned Direction and Purpose.
• Discover how to be better in relationship to others, give yourself the love and attention your subconscious is calling for and rise to your most authentic potential in every moment of life.
• Have fun, discover new insights about yourself and how to relate and navigate through life more effectively from a place of Wholeness.
Sunday
Aug 1, 2021 - Aug 1, 2021
01:00 pm - 04:00 pm

at Anderson
EVENT ENDED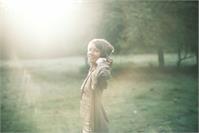 Since 2013, I have been supporting groups and individuals into healing and spiritual awakening through yoga, meditation, self-development programs and Akashic Records. I'm an Advanced Akashic Records Practitioner and Emotional/Energetic Healer.
I offer a unique group method called Embodied Wisdom Practice that involves Akashic Records Activated Embodiment Feedback, Authentic Relating and Meditations.
I'm a 500-RYT Certified Yoga and Meditation Teacher, having led retreats and 200hr Yoga Teacher Trainings for 7 years and diving deep into the worlds of Veda, Vedanta and Tantra in India. I studied in depth with western masters through grounded methods like Holographic Feedback, Authentic Interpersonal Communications and Somatic Bodywork.
I currently reside in Bali and do online private and group Akashic Records work.
*My mission is to help people connect to the answers that reside within them already, their own Inner Compass and Divine Life Purpose. *