9-11 20th Anniversary Remembering Through Love at Cedar Park
About the workshop
On the 20th anniversary of 9/11, Flow Yoga is hosting a free community event - holding space to honor those who served, those fallen and the loved ones who live on with a heavy heart.
We are opening up a place to share our personal stories, and invite others to do the same! The gathering will close with a meditation focused on the 4th chakra, our heart center which serves love, compassion, empathy and forgiveness to ourselves and others. The Anahata chakra is associated with unconditional love and joy, and we invite you into our Flow Yoga home to experience such.
Come share, listen or simply be.
Saturday
Sep 11, 2021 - Sep 11, 2021
02:30 pm - 03:30 pm

at Cedar Park
EVENT ENDED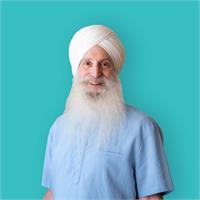 Gurudhan has been practicing and teaching Kundalini yoga since 1971.
Emphasis is placed on explaining the physiological effects of Kundalini energy based on ancient Chinese traditional energy meridian lines and points as well as how breath technology effects our nerves and glands.
Gurudhan has taught Kundalini yoga in these cities:
New York City 1971 - 1997
Los Angeles 1998 - 2012
Austin 2013 - Present
His Kundalini classes will provide a strong physical workout, an opportunity to "deep relax" afterward, and a meditation at the end of class to elevate the soul.
RYT 500 Kundalini
CERTIFICATIONS
TEACHING STYLES