Authentic Voices (Westgate) at Westgate
About the workshop
Join us for group discussions to explore and gain insights into the writings and teachings of contemporary thought leaders in this age of healing.
Authentic Voices is designed to help us challenge old assumptions, explore new insights, and apply fresh thinking that inspires courageous emotional exploration and facilitates transformative spiritual living.
The leader for these group discussions is Gurudhan Khalsa who has facilitated hundreds of group processes to gain clarity, promote trust, and navigate conflicts for collaborative community consciousness.
*What it is: Yogic guidance
*What is it not: Therapy
Monday
Sep 27, 2021 - Sep 27, 2021
06:00 pm - 07:00 pm

at Westgate
EVENT ENDED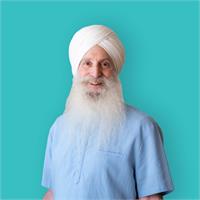 Gurudhan has been practicing and teaching Kundalini yoga since 1971.
Emphasis is placed on explaining the physiological effects of Kundalini energy based on ancient Chinese traditional energy meridian lines and points as well as how breath technology effects our nerves and glands.
Gurudhan has taught Kundalini yoga in these cities:
New York City 1971 - 1997
Los Angeles 1998 - 2012
Austin 2013 - Present
His Kundalini classes will provide a strong physical workout, an opportunity to "deep relax" afterward, and a meditation at the end of class to elevate the soul.
RYT 500 Kundalini
CERTIFICATIONS
TEACHING STYLES