Journey Through the Chakras at Cedar Park
About the workshop
The rainbow of energy that starts at our base and journeys to the mind.

Join Winnie for an exploration of energy, journeying through each Chakra with a guided meditation, and supporting the body with Restorative postures, Yin yoga and an abundance of Chakra sounds. A beautiful way to reconnect with the inner YOU and your subtle bodies - let's find the gold at the end of the rainbow!
Saturday
Sep 18, 2021 - Sep 18, 2021
01:00 pm - 03:00 pm

at Cedar Park
EVENT ENDED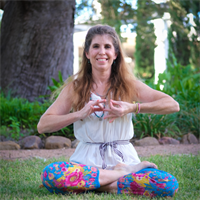 Sat Nam, peace and light to all beings, may we all be kind and loving, build people up, spread the light. Sharing yoga is a gift. Yoga has so much to offer. there is always a story to unfold in a yoga practice. we observe the story within and around. letting go of judgment, fear, anxiety, bringing into the light, calm, peace, and happiness.
CERTIFICATIONS
ERYT200
RYT500 Hatha Yoga
IKTA300 Kundalini Yoga
Gong Yoga with Mehtab Benton
Healing Trauma with Yoga with Yoga Well Insitute
Mudra Therapy with Mehtab Benton
Restorative Yoga with Judith Lassater
Yin Yoga with Bernie Clark
Sound Therapy Level 1&2
Vibrational Sound Assoc Practioner
YACEP
TEACHING STYLES
Hatha Yoga
Kundalini Yoga
Yin / Restorative/ Gentle Yoga / Chair Yoga
Energetic balance focused flow classes
Soulful Sound Journeys with Gentle Movement
WORKSHOP STYLES
Alignment Yoga
Kundalini Yoga for Beginners
Meditation Varieties
Sound Journeys