Dia de los Muertos Cacao Ceremony at Westgate
About the workshop
October is a month to remember and attribute to our ancestors. Their DNA lives in our bones, and we get to dance through life carrying their dreams and spirit within us. What an honor!
In this month's Cacao Ceremony, we'll take time to pause… remember… and celebrate those who came before us!
Izzy Acheson will join us to create an Ofrenda, a home altar, to honor deceased friends and family. Please bring pictures of those you'd love to celebrate + anything else you feel called to bring - maybe something the person loved, or a trinket that reminds you of them.
Enjoy the medicine of cacao and the tender, sacred heart-opening it allows. Following the ceremony, expect gentle movement to stir stagnant energy, and a breathing practice to deeply awaken the present moment.
Yoga Nidra paired with the healing sound of gongs, singing bowls, chimes and drums will guide you into a dream state for deep healing and relaxation.
This is a celebration for the gift of life!
Immerse in this community to connect deeply with yourself and loved ones.
Sunday
Oct 24, 2021 - Oct 24, 2021
02:00 pm - 04:00 pm

at Westgate
EVENT ENDED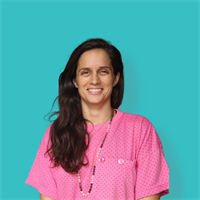 Ashley attended her first yoga class at the age of 16 in Austin and has been a student of yoga since. After over a decade of practicing yoga of all kinds she took her first teacher training to share yoga with children of all ages. She went on to complete trainings in kundalini, hatha, and various trainings in sound healing and other healing modalities. Ashley's classes are focused on embodiment through movement, breath, sound and deep relaxation. She works with students to awaken their own healer and guide.
CERTIFICATIONS
Children's yoga ryt
Hatha 200 hour ryt
Kundalini level one
Various sound healing certifications
TEACHING STYLES
Kundalini
Meditation and sound
Restorative
Children's yoga
Yoga nidra
WORKSHOP STYLES