Gratitude Cacao & Sound Ceremony at Westgate
About the workshop
In this Cacao & Sound Ceremony, our intention is Gratitude. Practicing gratitude unshackles us from toxic emotions, creates happiness and leaves a lasting, positive impact on the brain. Studies have shown that conscious counting of blessings improves our emotional and physical health — creating a habit to see the good in situations.
We'll begin by sipping cacao, a heart-opening superfood derived from the whole bean of chocolate. Ashley will then lead the group in gentle movement to unbind stagnant energy from our bodies, allowing for deeper relaxation and peace of mind. The class closes with a gratitude-based meditation, integrated with a healing sound-journey practice.

What to bring: if desired, a journal and pen, and anything to make you feel more supported and comfortable
Sunday
Nov 21, 2021 - Nov 21, 2021
02:00 pm - 04:00 pm

at Westgate
EVENT ENDED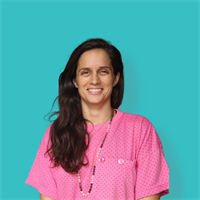 Ashley attended her first yoga class at the age of 16 in Austin and has been a student of yoga since. After over a decade of practicing yoga of all kinds she took her first teacher training to share yoga with children of all ages. She went on to complete trainings in kundalini, hatha, and various trainings in sound healing and other healing modalities. Ashley's classes are focused on embodiment through movement, breath, sound and deep relaxation. She works with students to awaken their own healer and guide.
CERTIFICATIONS
Children's yoga ryt
Hatha 200 hour ryt
Kundalini level one
Various sound healing certifications
TEACHING STYLES
Kundalini
Meditation and sound
Restorative
Children's yoga
Yoga nidra
WORKSHOP STYLES