Yoga for Gratitude + Sound Bath with Ashley at Westgate
About the workshop
Before the festivities begin, take a moment of mindfulness, balance, gratitude and perhaps a few extra twists in our special Yoga for Gratitude class.
Gratitude unshackles us from toxic emotions, creates happiness and leaves a lasting, positive impact on the brain. Studies show conscious counting of blessings improves our emotional and physical health — creating a habit to see the good in situations.
We're starting the holiday with a breathing practice for clarity, a gentle Hatha Flow to open the heart and closing with a gratitude meditation, integrated with a healing, soothing sound bath for deep relaxation.
You are always welcome in our Flow Yoga home!
Thursday
Nov 25, 2021 - Nov 25, 2021
10:00 am - 11:30 am

at Westgate
EVENT ENDED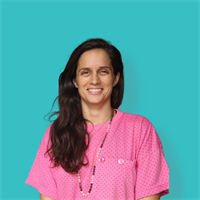 Ashley attended her first yoga class at the age of 16 in Austin and has been a student of yoga since. After over a decade of practicing yoga of all kinds she took her first teacher training to share yoga with children of all ages. She went on to complete trainings in kundalini, hatha, and various trainings in sound healing and other healing modalities. Ashley's classes are focused on embodiment through movement, breath, sound and deep relaxation. She works with students to awaken their own healer and guide.
CERTIFICATIONS
Children's yoga ryt
Hatha 200 hour ryt
Kundalini level one
Various sound healing certifications
TEACHING STYLES
Kundalini
Meditation and sound
Restorative
Children's yoga
Yoga nidra
WORKSHOP STYLES