Planting A Seed: A Shamanic Flute Journey For The New Year at Westgate
About the workshop
The most effective way, maybe the only way, to manifest abundance for the new year ahead, is to begin by planting an intentional seed of hope, gratitude, and love within our heart space. We can do this by first giving to others, in whatever way that looks like. This nurtures the soils where our seed will be planted.

This event will also include a gifting opportunity, where you are invited and encouraged to bring something of yourself to share with the circle. It may be a crafted gift, a poem, a song, or an item that is significant to you and your path. You are also asked to bring a small dish or treat to share with the group after the ceremony. And… as there needs to be balance between giving and receiving… you will be expected to receive with an open and accepting heart.
Saturday
Jan 1, 2022 - Jan 1, 2022
02:00 pm - 04:00 pm

at Westgate
EVENT ENDED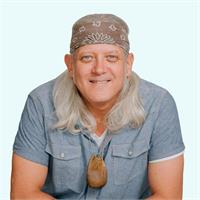 An Intentional Artist and community builder who gains insight through meditative journey-work. His creations are truly a "made prayer" to address something bigger, or deeper in the individual, or the world. Nate's work can elicit deep thought and encourages cleansing, healing and blessing individuals, sacred spaces and community. His intention is to raise awareness, discomfort and ease, however that may look.
Nate Long "Owl":
Activities Director for the Shamanic Community of Austin.
Author of multiple children's books.
Writes and illustrates regular inspirational works through http://www.blueeyeart.com.
Drum/rattle maker, holding workshops throughout the year.
Founder of Austin Labyrinth Project and maker and teacher of labyrinth building.
Sound healer, energy healer, ceremonialist and minister for marriage, blessings, and rite of passage events.