(Online) 2022 & Beyond - Let the Healing Begin at Online
About the workshop
2022 & Beyond
"Major Transformations — Let the Healing Begin"


In this annual Kundalini Special New Years' event, Gurudhan will guide us through the astrological updates for the new year as well as an incredible Kundalini practice, meditation, and Gong Bath.

More about this special class:
2020 and 2021 were thresholds to cross, a gestation period, to prepare for:
TRANSFORMATIVE CHANGES now through early 2044.
The Cosmos is speaking to all of us, NOW, and Simultaneously, to do the INNER WORK to create a better future.
To properly address our need to Heal, we are now, more than ever, looking to the future: NEW YEAR's CLASS focus:
1: Details and further explanation of the Astrological Events below.
2: Kriya and Meditation to focus on the continuation of our Inner Work to provide Stamina, Strength, and Courage, so we can continue to Serve each other in the transformative years ahead!!!
Astrological Events upcoming or already in process will affect the electro-magnetic fields of this Planet.
1: Solar and Lunar Eclipses (4) in 2022:
Happening in "mysterious" Scorpio and "grounding" Taurus.
2: Uranus in Taurus: 3.19.2019 to April 2026 = 7 years
Occurs every 84 years
3: Saturn/Capricorn Conjunction in Aquarius (AIR signs)
12.21.2020 through 2159 (not a typo) = 139 years
From 1802 until now (198 years), this conjunction has only occurred in EARTH signs.
4: Pluto Return to the same position in the solar system in relation to Earth:
3.23.2023 until 2044 in Aquarius = 22 years
Occurs every 247 years.
Sunday
Jan 2, 2022 - Jan 3, 2022
02:30 pm - 04:30 pm

at Online
EVENT ENDED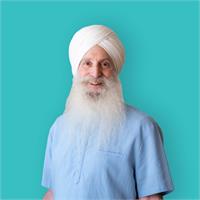 Gurudhan has been practicing and teaching Kundalini yoga since 1971.
Emphasis is placed on explaining the physiological effects of Kundalini energy based on ancient Chinese traditional energy meridian lines and points as well as how breath technology effects our nerves and glands.
Gurudhan has taught Kundalini yoga in these cities:
New York City 1971 - 1997
Los Angeles 1998 - 2012
Austin 2013 - Present
His Kundalini classes will provide a strong physical workout, an opportunity to "deep relax" afterward, and a meditation at the end of class to elevate the soul.
RYT 500 Kundalini
CERTIFICATIONS
TEACHING STYLES