Mirror of Love at Anderson
About the workshop
Mirror of Love — A special Valentine's Event for Couples
Dive deeper into unity this Valentine's day with your lover or friend! This partner event is centered around recognizing the divine mirror in your partner & deepening your intimate connection. We will begin with a heart-centering meditation around cacao and partner breathwork. Then we will take an exploration into how we experience our partners as an expression of ourselves with authentic relating exercises that invite us to know one another more intimately. And we will end with a loving partner massage and a snuggly sound-healing session to surrender deeper into love. Come with a curious mindset, an open heart, & a desire to connect!


Schedule:
2:00 pm arrive & connect with cacao and drop-in meditation

2:15 pm partner breathwork

2:30 pm the Mirror of love discussion & authentic relating exercises
3:15 pm partner massage & sound healing
4:00 pm closing circle.
Saturday
Feb 12, 2022 - Feb 12, 2022
02:00 pm - 04:00 pm

at Anderson
EVENT ENDED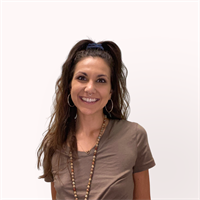 Gemma Parmar is a lover of all styles of yoga! Knowing we all need something a little different, she combines east & west philosophies to make each practice accessible & fun to explore. In her sacred spaces, she sets the intentions to bring you into a state of ease, joy, & surrender. Her favorite styles to teach are Yin & Kundalini Yoga.
CERTIFICATIONS:
200hrs in Kundalini Yoga & Buddhist Meditation from Sukha Yoga Austin
200hrs in Slow Flow, Yin & Restorative Yoga from Sukha Yoga Austin
200hrs in Eros & Flow: Tantra Healing Arts by Kat Fleming
180+hrs in deeper studies including Dharma Talks w/ Laughing Lotus, Make your Teaching Inclusive w/ Ellis Mumford-Russell, Emerge Recovery w/ Cole Chance, Tantra Level 1 w/ Ecstatic Hearts, Deepening Yin Studies w/ Sukha Yoga, and Sexual Empowerment w/ Ecstatic Hearts
TEACHING STYLES:
Yin/Restorative Yoga
Slow Flow/Hatha Yoga
Kundalini Yoga
Buddhist Meditation
Tantra Yoga
WORKSHOPS:
Energetic Workshops
Creativity & Flow workshops
Dance / Sensual Movement / Embodiment Workshops
Self Love / Importance of daily practice Workshop
Spiritual Empowerment Workshops