Cacao & Sound Ceremony at Westgate
About the workshop
A special evening of cellular healing and deep relaxation begins with a cacao ceremony to set intentions for the space and for the season ahead. Cacao is the whole bean from which chocolate is derived and, along with being a superfood, we drink it to gently open the heart center.
After the ceremony, we'll practice gentle embodied movement (yoga nidra, or yogic sleep) and then settle into a space of deep relaxation suffused with the sounds of the gongs, crystal bowls, chimes and other healing tones.
Being a pen and a journal if you wish, or anything you need to feel supported in these practices. Blankets, mats and Bolsters will be provided.
Saturday
Feb 26, 2022 - Feb 26, 2022
07:00 pm - 09:00 pm

at Westgate
EVENT ENDED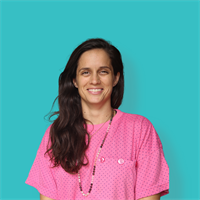 Ashley attended her first yoga class at the age of 16 in Austin and has been a student of yoga since. After over a decade of practicing yoga of all kinds she took her first teacher training to share yoga with children of all ages. She went on to complete trainings in kundalini, hatha, and various trainings in sound healing and other healing modalities. Ashley's classes are focused on embodiment through movement, breath, sound and deep relaxation. She works with students to awaken their own healer and guide.
CERTIFICATIONS
Children's yoga ryt
Hatha 200 hour ryt
Kundalini level one
Various sound healing certifications
TEACHING STYLES
Kundalini
Meditation and sound
Restorative
Children's yoga
Yoga nidra
WORKSHOP STYLES