Women's Circle at Westgate
About the workshop
This circle is a transformational workshop. You are guided to a deeper sense of self. There is a space held which allows one to realize their potential and wholeness at THIS moment.

In this women's circle, we will have practices for balancing and healing the solar plexus chakra. The 3rd chakra is our source of personal power, self esteem, warrior energy, and the power of transformation. We will practice breathwork to stoke the inner fire, have a meditation to call back our power, a fire ritual, and have a sound bath for deep relaxation and integration.

Come just as you are and bring a friend. If you are able, please bring your journal and a pen, a cup for tea, and a crystal, or anything you wish to place on the altar.

Ashley has been hosting women's circles and retreats since 2015. This is a trauma-informed space and a place to nourish yourself in the community.
Friday
Apr 8, 2022 - Apr 8, 2022
07:00 pm - 09:00 pm

at Westgate
EVENT ENDED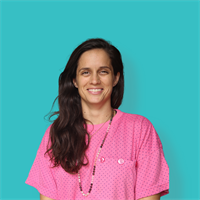 Ashley attended her first yoga class at the age of 16 in Austin and has been a student of yoga since. After over a decade of practicing yoga of all kinds she took her first teacher training to share yoga with children of all ages. She went on to complete trainings in kundalini, hatha, and various trainings in sound healing and other healing modalities. Ashley's classes are focused on embodiment through movement, breath, sound and deep relaxation. She works with students to awaken their own healer and guide.
CERTIFICATIONS
Children's yoga ryt
Hatha 200 hour ryt
Kundalini level one
Various sound healing certifications
TEACHING STYLES
Kundalini
Meditation and sound
Restorative
Children's yoga
Yoga nidra
WORKSHOP STYLES