Ecstatic Movement at Cedar Park
About the workshop
Flow Yoga is super excited to partner up with Austin Ecstatic Rhythms and bring this incredible group to our Cedar Park location every 3rd Saturday if each month. The evening will include cacao ceremony, guided movement, dance and more...
What is Ecstatic Dance?

Ecstatic Dance is a free movement dance celebration for all ages that takes place without talking and with a DJ, you can enjoy music and movement in a space where you can feel free to move like YOU.


What if I can't dance?
Perfect! Then ecstatic dance is for you! Some amazing benefits of ecstatic dance are the ability to become comfortable in your own skin, and move in ways that you may have never moved. Whether you dance with partners, dance by yourself, dance with your eyes closed or simply jump around. What you will find is that the more you do it, the more the music dances you and not the other way around.
What to expect:
-A safe place to express yourself through movement
-The most fun and incredible workout ever!
-A place to let loose all the tension of daily life
-An amazing place for community and growth
-A place you meet yourself and others
Saturday
Jun 18, 2022 - Jun 18, 2022
07:00 pm - 09:00 pm

at Cedar Park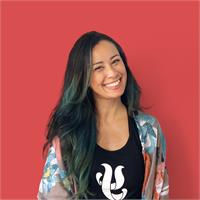 With almost 2 decades of experience Carolina is well-known for her ability to educate students on how to use their body, mind and breath in a profound and life changing way. With her authentic, fun and creative teaching style, Carolina caters and modifies her classes to adapt to each student's unique needs.
CERTIFICATIONS
ERYT 500 Yoga Instructor
Certified Fitness and Personal Trainer
Certified Pilates Instructor
Certified Meditation & Mindfulness Instructor
LISD Out of Campus Coach
TEACHING STYLES
Vinyasa / Power Yoga
Hatha / Gentle
Strength / Flexibility Training
Kids / Prenatal / Postnatal / Senior
Meditation / Stress Relief
WORKSHOP STYLES
Flow Yoga 200hrs Teacher Training - Lead Teacher
Meditation & Mindfulness
Yoga for Beginners
Specialty Workshops and Master Classes
One on one Private Session