Heart Centered Yoga Teacher Training: MEET & GREET at Anderson
About the workshop
Meet your guides for the HEART CENTERED YOGA TEACHER TRAINING
Join Gurudhan, Winnie, and Sirgun for some after class refreshments and an opportunity to learn more about their 200hr Yoga Teacher Training program.
This Meet and Greet, Q&A session will be held after the 9:00am Kundalini Class with Gurudhan.
Register for the Meet & Greet and you can attend the Kundalini class for FREE! Then, hang out in our new lounge after class for questions and heart centered conversation with your training guides.
Link to more details on the training-
https://flowyogatx.com/teacher-training/heart-centered-teacher/
Sunday
Jul 17, 2022 - Jul 17, 2022
10:30 am - 11:00 am

at Anderson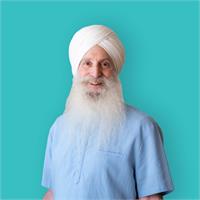 Gurudhan has been practicing and teaching Kundalini yoga since 1971.
Emphasis is placed on explaining the physiological effects of Kundalini energy based on ancient Chinese traditional energy meridian lines and points as well as how breath technology effects our nerves and glands.
Gurudhan has taught Kundalini yoga in these cities:
New York City 1971 - 1997
Los Angeles 1998 - 2012
Austin 2013 - Present
His Kundalini classes will provide a strong physical workout, an opportunity to "deep relax" afterward, and a meditation at the end of class to elevate the soul.
CERTIFICATIONS
TEACHING STYLES