The art of being: Candle lit Yin yoga and sound healing at Westgate
About the workshop
An evening to slow down and be with your body and self. A 2 hour practice with yin yoga by candlelight and healing sounds of the crystal bowls, gongs, chimes, and more. Yin yoga targets your deep connective tissues, like your fascia, ligaments, joints, and bones. It is a slower and more meditative practice, giving you space to turn inward and tune into both your mind and the physical sensations of your body. In yin yoga, you will hold poses for a longer period of time, and helps you stretch and lengthen tissues while also teaching you how to breathe through discomfort and sit with your thoughts.
To carry us through the practice, Ashley and Gemma will play the healing vibrations of the singing bowls, gong, and other sound tools. Sound is a vibrational tool to tune the nervous system and relax the body and mind.
Friday
Jul 1, 2022 - Jul 1, 2022
07:00 pm - 09:00 pm

at Westgate
EVENT ENDED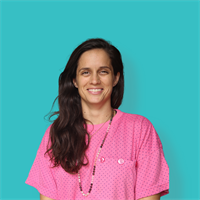 Ashley attended her first yoga class at the age of 16 in Austin and has been a student of yoga since. After over a decade of practicing yoga of all kinds she took her first teacher training to share yoga with children of all ages. She went on to complete trainings in kundalini, hatha, and various trainings in sound healing and other healing modalities. Ashley's classes are focused on embodiment through movement, breath, sound and deep relaxation. She works with students to awaken their own healer and guide.
CERTIFICATIONS
Children's yoga ryt
Hatha 200 hour ryt
Kundalini level one
Various sound healing certifications
TEACHING STYLES
Kundalini
Meditation and sound
Restorative
Children's yoga
Yoga nidra
WORKSHOP STYLES