108 Sun Salutations: A Summer Solstice Celebration at Cedar Park
About the workshop
The 108 Sun Salutations class is a guided meditative asana practice.
This powerful, detoxifying, energizing and invigorating experience consists of 12 sets of 9 Sun Salutations (Surya Namaskar A), each round with a different intention.
The practice will challenge your mind to stay focused on the mat as your body continuously flows. It's a way to elevate your yoga practice and boost your own mental and physical capacity.
On the Summer Solstice, the earths semi-axis is most inclined towards the sun. This is the longest day of the year. It's been marked as a time of celebration throughout history and in numerous cultures. And in Yoga it is one of the most important periods for strengthening practices.
The Summer Solstice is a perfect opportunity to bring the suns energy and symbolism to our yoga practice. And this is the reason we practice 108 Surya Namaskar or Sun Salutations. The Surya Namaskar sequence is a "mandala" or circle of poses celebrating the sun.
Sunday
Jun 26, 2022 - Jun 26, 2022
02:00 pm - 04:00 pm

at Cedar Park
EVENT ENDED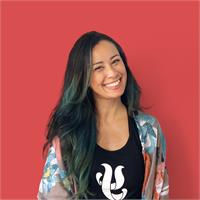 With almost 2 decades of experience Carolina is well-known for her ability to educate students on how to use their body, mind and breath in a profound and life changing way. With her authentic, fun and creative teaching style, Carolina caters and modifies her classes to adapt to each student's unique needs.
CERTIFICATIONS
ERYT 500 Yoga Instructor
Certified Fitness and Personal Trainer
Certified Pilates Instructor
Certified Meditation & Mindfulness Instructor
LISD Out of Campus Coach
TEACHING STYLES
Vinyasa / Power Yoga
Hatha / Gentle
Strength / Flexibility Training
Kids / Prenatal / Postnatal / Senior
Meditation / Stress Relief
WORKSHOP STYLES
Flow Yoga 200hrs Teacher Training - Lead Teacher
Meditation & Mindfulness
Yoga for Beginners
Specialty Workshops and Master Classes
One on one Private Session