Chant from the Heart at Westgate
About the workshop
Join Gemma for devotional singing and sound healing experience. We will explore gentle movement & pranayamas to prepare us for deeper meditation & chanting of mantras. The focus will be to open the heart and release the power of our voice. Chanting with the community is a beautiful way to experience your true expression and liberate your physical, energetic, emotional & mental bodies.

As we sing, we vibrate & stimulate the vagus nerve which informs our parasympathetic nervous system it's okay to relax. It is a deeply meditative experience to get lost in the sound of the sea of voices as well as empowering to love & accept the voice you were gifted.

Whether you have never chanted in your life or have been chanting for years, this experience is for all those looking to lift their voices & share a connection with the community.
Sunday
Jul 24, 2022 - Jul 24, 2022
03:00 pm - 04:30 pm

at Westgate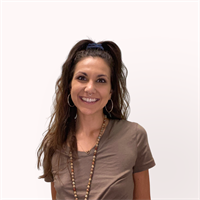 Gemma Parmar is a lover of all styles of yoga! Knowing we all need something a little different, she combines east & west philosophies to make each practice accessible & fun to explore. In her sacred spaces, she sets the intentions to bring you into a state of ease, joy, & surrender. Her favorite styles to teach are Yin & Kundalini Yoga.
CERTIFICATIONS:
200hrs in Kundalini Yoga & Buddhist Meditation from Sukha Yoga Austin
200hrs in Slow Flow, Yin & Restorative Yoga from Sukha Yoga Austin
200hrs in Eros & Flow: Tantra Healing Arts by Kat Fleming
180+hrs in deeper studies including Dharma Talks w/ Laughing Lotus, Make your Teaching Inclusive w/ Ellis Mumford-Russell, Emerge Recovery w/ Cole Chance, Tantra Level 1 w/ Ecstatic Hearts, Deepening Yin Studies w/ Sukha Yoga, and Sexual Empowerment w/ Ecstatic Hearts
TEACHING STYLES:
Yin/Restorative Yoga
Slow Flow/Hatha Yoga
Kundalini Yoga
Buddhist Meditation
Tantra Yoga
WORKSHOPS:
Energetic Workshops
Creativity & Flow workshops
Dance / Sensual Movement / Embodiment Workshops
Self Love / Importance of daily practice Workshop
Spiritual Empowerment Workshops