About the workshop
Come celebrate PRIDE month with a special Buti Yoga class. Buti Yoga is a dance inspired workout with heart pumping music. We engage our Kundalini/ Shakti energy and move it around and out. Leave this class feeling warm and inspired to conquer what ever life throws your way. this is a HIIT style class. lots of physical movement. tribal beats, tribal movement. we prepare first with the traditional six ranges of spinal movement, shake everything out for while, add pauses in Yoga Asana, and cool down with floor work. we will wrap up our 1.5 hour session with deep rest and Gong Yoga.

This special event will be sponsored by Megan Gallihugh with Green Compass Global- USDA certified organic hemp and CBD wellness. Check out the goodies after class.
Sunday
Jun 26, 2022 - Jun 26, 2022
06:00 pm - 08:00 pm

at Anderson
EVENT ENDED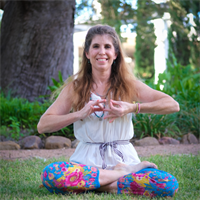 Sat Nam, peace and light to all beings, may we all be kind and loving, build people up, spread the light. Sharing yoga is a gift. Yoga has so much to offer. there is always a story to unfold in a yoga practice. we observe the story within and around. letting go of judgment, fear, anxiety, bringing into the light, calm, peace, and happiness.
CERTIFICATIONS
ERYT200
RYT500 Hatha Yoga
IKTA300 Kundalini Yoga
Gong Yoga with Mehtab Benton
Healing Trauma with Yoga with Yoga Well Insitute
Mudra Therapy with Mehtab Benton
Restorative Yoga with Judith Lassater
Yin Yoga with Bernie Clark
Sound Therapy Level 1&2
Vibrational Sound Assoc Practioner
YACEP
TEACHING STYLES
Hatha Yoga
Kundalini Yoga
Yin / Restorative/ Gentle Yoga / Chair Yoga
Energetic balance focused flow classes
Soulful Sound Journeys with Gentle Movement
WORKSHOP STYLES
Alignment Yoga
Kundalini Yoga for Beginners
Meditation Varieties
Sound Journeys