Balance Your Chakras at Anderson
About the workshop
An imbalance in your chakras can lead to physical and emotional distress. If you're feeling off-kilter, this event is just what you need. We'll use a combination of Hatha and kundalini practices to restore harmony to your chakras. Breath work, traditional Hatha poses, kundalini kriya, meditation, and soothing sounds will all be employed to encourage the release of blocked energies. You'll leave feeling physically and emotionally renewed. Don't miss this opportunity to get your chakras in alignment.
Sunday
Aug 21, 2022 - Aug 21, 2022
02:00 pm - 04:00 pm

at Anderson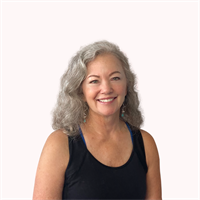 Rebecca offers Hatha, Kundalini, and Yin classes.
Kundalini is one of her favorite styles of yoga. It combines movement, pranayam, and mudra with sound and meditation for a truly transformational experience. Kundalini supports the mind and guides the body toward emotional well-being, mental clarity and stress relief. Sharing this experience with students is such a joy. Students are amazed at how they feel after just one class! As Yogi Bhajan said: "Yoga is the science of self, and Kundalini is the awakening of self." Kundalini balances the work with the physical body with work with the subtle body.
She loves the effects of Yin, releasing deep tension and mental stress. Long holds help loosen fascia as well as encourage the joints to strengthen.
She believes that whatever style of yoga you practice … just practice!
Rebecca received her 200-hour Hatha teacher training at East Side Yoga lead by Steven Ross and Mary Richardson. She received her Kundalini Level One Certification At Yoga Yoga lead by Guru Karam Benton and Xenia Beant. She learned the gong under Mehtab Benton.