The Way of The Heart Sensual Summer camp Workshop at Westgate
About the workshop
The voice of the heart leads with intuition, purpose, sensual slowness, and connection.

In order to really hear ourselves, connect deeper, and allow our lives to bloom we have to tend the garden of our hearts.

Join Ayesha Ophelia and Ali Tate for a 3-hour workshop to unearth your buried heart treasure. We will welcome you with heartwarming cacao which will lead into somatic shame work, dance church which is movement and prose and allowing ourselves to be seen and heard in circle. This workshop is a preview of a larger weekend retreat and we welcome all bodies to join us for an afternoon of tending, weeding, and becoming.
Saturday
Jul 2, 2022 - Jul 2, 2022
01:00 pm - 04:00 pm

at Westgate
EVENT ENDED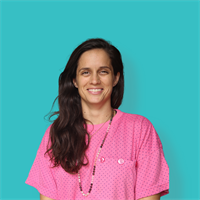 Ashley attended her first yoga class at the age of 16 in Austin and has been a student of yoga since. After over a decade of practicing yoga of all kinds she took her first teacher training to share yoga with children of all ages. She went on to complete trainings in kundalini, hatha, and various trainings in sound healing and other healing modalities. Ashley's classes are focused on embodiment through movement, breath, sound and deep relaxation. She works with students to awaken their own healer and guide.
CERTIFICATIONS
Children's yoga ryt
Hatha 200 hour ryt
Kundalini level one
Various sound healing certifications
TEACHING STYLES
Kundalini
Meditation and sound
Restorative
Children's yoga
Yoga nidra
WORKSHOP STYLES