Journey to Discover Your Direction at Anderson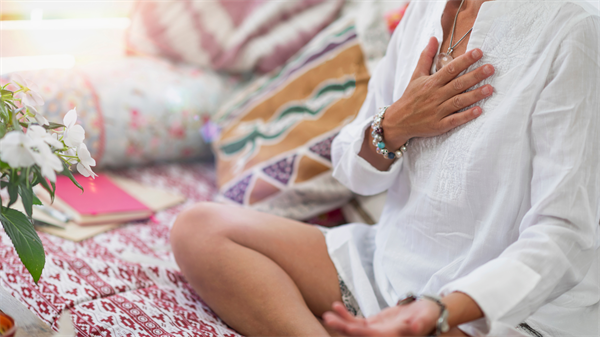 About the workshop
Experience a fusion of Hatha and kundalini practices to clear your body and mind of any foreign energy allowing you to receive guidance and clarity for the new year openly.

This specially curated experience will help you drop any self limitations/doubts, and invite prosperity into your life as you discover your direction for the new year.

We'll use pranayama (breath work), traditional Hatha poses, kundalini kriya, meditation, and a variety of soothing sounds to help you see your direction with crystal clarity.

Meet your host
Rebecca offers Hatha, Kundalini, and Yin classes.
Kundalini is one of her favorite styles of yoga. It combines movement, pranayam, and mudra with sound and meditation for a truly transformational experience. Kundalini supports the mind and guides the body toward emotional well-being, mental clarity and stress relief. Sharing this experience with students is such a joy. Students are amazed at how they feel after just one class! As Yogi Bhajan said: "Yoga is the science of self, and Kundalini is the awakening of self." Kundalini balances the work with the physical body with work with the subtle body.
She loves the effects of Yin, releasing deep tension and mental stress. Long holds help loosen fascia as well as encourage the joints to strengthen.
She believes that whatever style of yoga you practice … just practice!
Rebecca received her 200-hour Hatha teacher training at East Side Yoga lead by Steven Ross and Mary Richardson. She received her Kundalini Level One Certification At Yoga Yoga lead by Guru Karam Benton and Xenia Beant. She learned the gong under Mehtab Benton.