Sacred Space Teacher Training at Westgate
Sacred Space Teacher Training will teach you how to hold safe and sacred space for yourself and others. You will learn how to get in touch with and trust the wisdom of your body and your own inner guidance system so that you can live an authentic and free life. You will then be able to offer that space to others as they practice yoga and go out into their lives. This training is unique in that most of the in- person learning is done through embodied practice rather than studying books or notes. We also start practice teaching right from the beginning, so you feel comfortable teaching yoga when you graduate. In the past 4 teacher trainings, people do not want to leave the group once they graduate because it has been such a nourishing, fun, and supportive experience!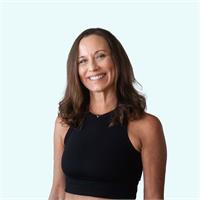 Angie Knight
Meet your host
Angie has 15+ years of yoga teaching experience and has created and taught yoga teacher trainings, mentorships, workshops, retreats, and events. Angie has studied yoga, meditation, and shamanism for over 20 years. Her classes are inspirational + light-hearted and will take you on a journey that leaves you feeling expanded and at peace.
Certifications
Teaching Styles
Hatha
Hatha Flow
Vinyasa
Yin + Restorative
Workshops
Time to Fly: Rising in Love an empowering weekend to learn to know, love, trust, and be yourself
The Art of Holding Space
The Art of Sequencing
A little glimpse into
who we are
Help