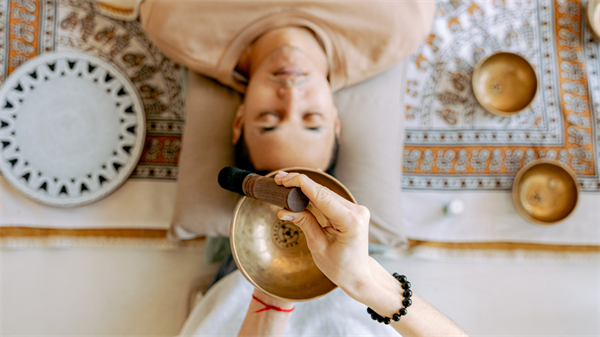 Yin Yoga and Sound at Westgate
An afternoon to slow down and be with your body and self. Join us for yin yoga by candlelight and the healing sounds of the crystal bowls, gongs, chimes, and more. Yin yoga targets your deep connective tissues, like your fascia, ligaments, joints, and bones. It is a slower and more meditative practice, giving you space to turn inward and tune into both your mind and the physical sensations of your body. In yin yoga, you will hold poses for a longer period of time, and helps you stretch and lengthen tissues while also teaching you how to breathe through discomfort and sit with your thoughts.

To carry us through the practice, Ashley and Gemma will play the healing vibrations of the singing bowls, gong, and other sound tools. Sound is a vibrational tool to tune the nervous system and relax the body and mind.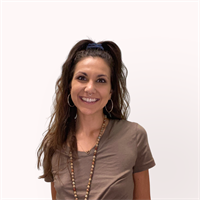 Gemma Parmar
Meet your host
Gemma Parmar is a lover of all styles of yoga! Knowing we all need something a little different, she combines east & west philosophies to make each practice accessible & fun to explore. In her sacred spaces, she sets the intentions to bring you into a state of ease, joy, & surrender. Her favorite styles to teach are Yin & Kundalini Yoga.
CERTIFICATIONS:
200hrs in Kundalini Yoga & Buddhist Meditation from Sukha Yoga Austin
200hrs in Slow Flow, Yin & Restorative Yoga from Sukha Yoga Austin
200hrs in Eros & Flow: Tantra Healing Arts by Kat Fleming
180+hrs in deeper studies including Dharma Talks w/ Laughing Lotus, Make your Teaching Inclusive w/ Ellis Mumford-Russell, Emerge Recovery w/ Cole Chance, Tantra Level 1 w/ Ecstatic Hearts, Deepening Yin Studies w/ Sukha Yoga, and Sexual Empowerment w/ Ecstatic Hearts
TEACHING STYLES:
Yin/Restorative Yoga
Slow Flow/Hatha Yoga
Kundalini Yoga
Buddhist Meditation
Tantra Yoga
WORKSHOPS:
Energetic Workshops
Creativity & Flow workshops
Dance / Sensual Movement / Embodiment Workshops
Self Love / Importance of daily practice Workshop
Spiritual Empowerment Workshops
A little glimpse into
who we are