Goddess Gathering- Winter Solstice Celebration at Cedar Park
As women, we lead incredible lives, but often do so in isolation. We get the pressure to be Wonder Woman for our loved ones and everyone around us – at work, at home, with our families and friends. Inevitably putting ourselves last instead of one of the most vital parts of the system. When we form community, we are stronger. The ethos is simple: sisterhood can be created by holding safe-space for women to just be.
Throughout history, women have gathered in circles to share their knowledge, their difficulties and their triumphs – either to help each other work and heal, or simply to laugh and dance. Unfortunately, modern day living outside the "village consciousness" has separated us from one of our most valuable resources for health and wellness (on many levels): each other!
Goddess Gathering is a monthly event and is welcoming of women from ALL walks of life and is inclusive of the diverse experiences, histories and identities a woman might have.
Each month we will have inspiring women sharing their gifts and knowledge with the group.
Dress comfortably, bring water bottle, journal, pen and an open heart (no yoga mats needed)
Please arrive early, doors will be locked when the gathering starts.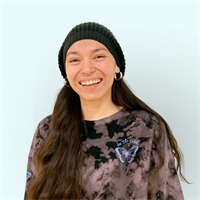 Theresa Weeks
Meet your host
Theresa is known for her accessible and empowering yoga classes, often referred to as "low-key, yet challenging" due to her breath centered, Hatha-Vinyasa style. Her education in anatomy supports her ability to create sequences that allow each student to feel safe to modify their practice in real time. Her goal as a teacher is to help her students build a yoga practice they can trust.

CERTIFICATIONS
E-RYT 500
200hr Forrest Yoga
200hr ViniYoga from The Institute for Spirituality and Health
200hr Hatha Vinyasa from YogaOne Houston
300hr Alignment Based Vinyasa from Melanin Yoga Project
25hr Rocket Yoga
25hr Restorative + Yin
Level 1 Poppy Perinatal Yoga
TEACHING STYLES
Forrest Yoga
ViniYoga
Rocket Yoga
Meditation
Yin and Restorative
Perinatal Yoga
Alignment Based Vinyasa
WORKSHOPS
Beginner's Yoga
Yoga Teacher Development
Inversions and Arm Balances
Yoga and the Chakra System
Yoga Philosophy and Book Clubs
A little glimpse into
who we are