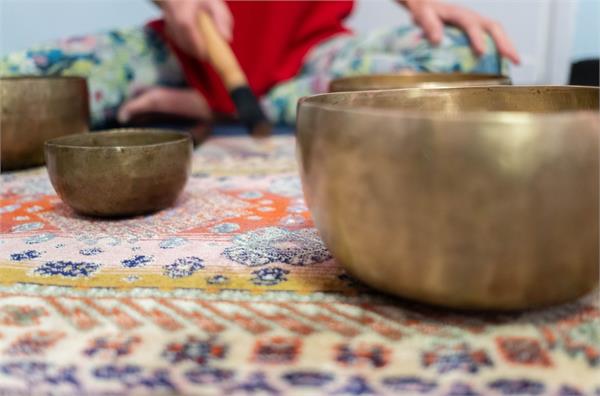 Full Moon Yoga & Sound at Cedar Park
Join us for an enchanted evening of relaxation and sound.
The full moon marks the end of the lunar cycle, a time to release and let go. This special event is an opportunity to remove stuck energy, clarify our intentions, reset and renew the body and mind.
In this beginners friendly special event, you will experience the benefits of:
Gentle + Restorative Yoga

Guided Meditation/relaxation

Sound Healing with multiple Gongs, Crystal/Tibetan bowls, Chimes and much more
No prior yoga experience necessary. You are guaranteed to leave feeling relaxed and at ease - what a wonderful way to practice self-care during the Full Moon.
Why we celebrate and meditate together on the full moon:
On the full moon, the sun's radiance is strongest – reflected both from the earth and from the moon to the earth.
With the moon's alignment to the earth, it allows you to release, cleanse and completes cycles, patterns and recurring situations. It's a time where you can reset your course.


Registration in advance is highly recommended as this event fills up fast.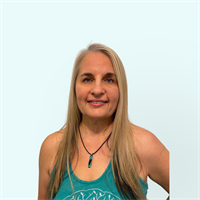 Kelly West
Meet your host
Kelly began Flow-based Hatha teacher training in 2013 and has not stopped practicing, learning and teaching yoga since then. She teaches Hatha, Gentle Flow, Chair, Kundalini, Flexibility, and Yin— incorporating healing music, breath awareness, meditation practices, and sound healing relaxation with the Gong and singing bowls.

CERTIFICATIONS:
Flow-Based Hatha, 200 RYT
Kundalini, Level 2, 500 KYT (2022)
Kundalini, Level 1, 200 KYT,
Yin, Bernie Clark, 50 hr.
Y12SR (Recovery Yoga)
TEACHING STYLES:
Hatha
Hatha Flow
Kundalini
Yin
Chair
WORKSHOPS:
Beginner Kundalini
Introduction to Breathwork
Kundalini Yoga and the 12 Steps
A little glimpse into
who we are