Learn to play the Gong at Westgate
Learn how to play the Gong in this hands-on course in a studio full of gongs!
How to Play the Gong is for yoga students, sound healers, and therapists who have little or no experience in playing the gong.
This course will teach you how to play the Gong for relaxation and yoga classes. At the end of the course, you will be able to play a gong relaxation session for
yourself, friends, clients, and students. In this training you will learn:
Basic mallet and striking techniques

The primary playing areas of the Gong

Playing positions for the Gong

Elementary playing sequences

Controlling volume and experiencing rhythm

Selecting and taking care of your Gong

How the sound of the Gong relaxes and heals
You will learn how to use the mallet to play basic sequences on the Gong, and you can try out different sizes and types of gongs to discover what type of gong you enjoy best.
At the end of the day, you will be able to play a basic gong relaxation session for yourself, friends, clients, and students. No experience or musical background is required. Space is limited to allow individual playing time with the gongs.
Mehtab and Laura Benton have trained gong players in twenty different countries and have used gongs for yoga and healing the last 25 years. Mehtab is the author of Gong Yoga, Teaching Gong Yoga, and Gong Therapy, as well as the originator of Gong Yoga Nidra.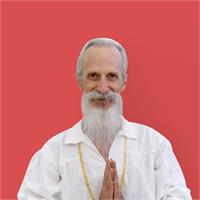 Mehtab Benton
Meet your host
Mehtab is a life-long practitioner of Kundalini Yoga, a Vedic Astrologer, and an internationally renowned Gong teacher. He leads Kundalini Yoga teacher trainings in North America, conducts gong trainings in the US, South America, Europe, Asia and Australia, and guides spiritual seekers world-wide using the ancient tools of Vedic astrology.
CERTIFICATIONS
KRI Lead Kundalini Yoga Teacher Trainer
500-Hour ERYT Yoga Alliance
Vedic Astrologer
Master Gong Teacher
TEACHING STYLES
WORKSHOP STYLES
Kundalini Yoga Teacher Training, Level 1 and Level2
21 Stages of Meditation
Gong Trainings Level 1 and 2
Gong Therapy
Gong Nidra
A little glimpse into
who we are