Reiki Infused Sound Bath at
Experience the power of sound frequencies to heal diseases, ease pain, relax and comfort, and bring balance to everyone's energy field, all while boosting immunity and bringing to the surface what needs to be healed. Crystal bowls, Tibetan bowls, Chiron gong, drums, rattles, chimes, koshis, theta waves quartz bowls, body size metal bowl and Cymbal bells will be played to create a combination of high frequencies to connect to spirit and low frequencies to help ground and restore our place in the world. It is an experience for all the senses! Expect aromatherapy, tapping, group Reiki healing and affirmations.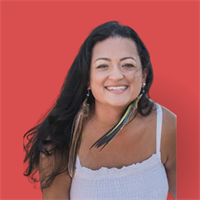 Lizbeth Hellen
Meet your host
Liz first stepped on the mat 18 years ago for prenatal yoga and never stopped. Kundalini, Yin and yoga4cancer are her favorite ones to take and teach. Her own healing journey took her to become a Thetahealing, Reiki Master and Sound Healing Therapist. Recently exploring Shamanic teachings and integrating a true body- mind- spirit approach in any of her classes and sound baths, she is also the founder of RIshikesh Bliss by Liz- Herbal, organic and vegan healing sprays and skincare. She is a lunar lover and inspired by nature. Always a teacher and forever a student, a mother of 3 and wife, She is honored to take this Journey with you.
CERTIFICATION
TEACHING STYLE
Hatha
Yin
trauma-informed
Yoga4cancer
Somatics
Classical meditation and sound healing
A little glimpse into
who we are