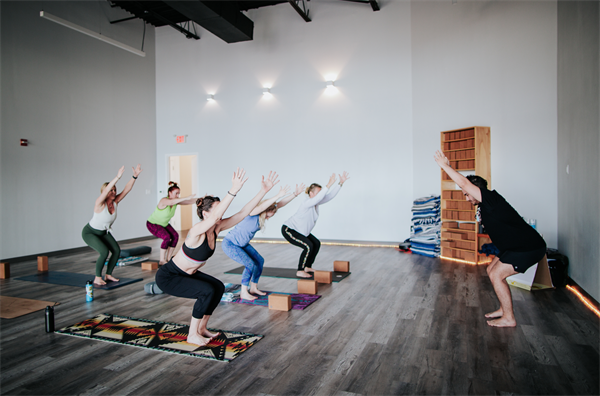 Free Community Class with Yoga Teacher Trainees at Cedar Park
Welcome to our free community yoga class, taught by our team of dedicated yoga trainees!
Our trainees have undergone extensive training in various yoga practices and are excited to share their knowledge with you and continue to stretch and grow their teaching muscles (so to speak!)
Each class will showcase a different yoga style such as Hatha, Vinyasa, Flow, Yin, Kundalini and more.
Participants will be given an anonymous feedback form to write down words of encouragement, what they have enjoyed about the class and/or things the new teachers could improve upon.

Free Community Classes happens twice a month at Flow Yoga Cedar Park, Flow Yoga Westgate and Body Collective.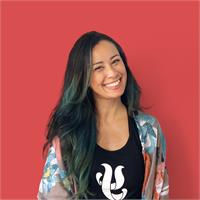 Carolina Bolinger
Meet your host
With almost 2 decades of experience Carolina is well-known for her ability to educate students on how to use their body, mind and breath in a profound and life changing way. With her authentic, fun and creative teaching style, Carolina caters and modifies her classes to adapt to each student's unique needs.
CERTIFICATIONS
ERYT 500 Yoga Instructor
Certified Fitness and Personal Trainer
Certified Pilates Instructor
Certified Meditation & Mindfulness Instructor
LISD Out of Campus Coach
TEACHING STYLES
Vinyasa / Power Yoga
Hatha / Gentle
Strength / Flexibility Training
Kids / Prenatal / Postnatal / Senior
Meditation / Stress Relief
WORKSHOP STYLES
Flow Yoga 200hrs Teacher Training - Lead Teacher
Meditation & Mindfulness
Yoga for Beginners
Specialty Workshops and Master Classes
One on one Private Session
A little glimpse into
who we are