Heart Centered Yoga Teacher Training
Teacher Training about the HEART utilizing a UNIQUE combination of Kundalini and Hatha Yoga to embrace our emotional self, nourish the soul, and allow us the freedom to be human.
This Yoga Alliance 200 Hour Registered Yoga Teacher (RYT) Training course will use technology from Kundalini and Hatha yoga along with other modalities including Journaling, Energy Balancing, Intuitive Art, and Practices to improve listening skills to embrace our Authentic Self with all its imperfections, risk emotional exposure, and own our story so we can become fully emoting human beings.
The Practice of Yoga has been the Heart of both Gurudhan and Winnie.
We are on the planet to continue our Healing Journey. Healing begins as we open the heart, expose our vulnerabilities and allow ourselves the freedom to be human.
Whether you are called to this course for personal enrichment and/or to share this technology, the focus of this training is to find your true voice, cultivate your worthiness, in order to open your compassionate heart.
Class starts on
October 8, 2022
200 hours
Live streaming and In-person
Austin, TX
Sign up
What you'll learn
The 200-Hour Heart Centered Yoga Teacher Training certification includes both a solid grounding in Yogic skills and the development of a Compassionate, empathic, intuitive approach to teaching. Graduates of Heart Centered Yoga Teacher Training will work with clearing and knowing their own heart so that they are capable of fully showing up for themselves and / or to lead classes, if they choose that path.  
Essentials
---
Learn essential Asanas, Kriyas, Meridian points and lines, Pranayama, Meditations, and Relaxation techniques to move and clear energy, as well as open the heart to receive and release.  
Humanities
---
Gain deeper personal relationships to yoga philosophy, understand the eight limbed path described in the Yoga Sutras, explore the Hatha Yoga Pradipika, The Aquarian Sutras.
Anatomy & Physiology
---
Learn the body systems, joints, basic meridians, brain functionality, planes of motion, and their relationship to the mind/ body, to establish safe Yoga flows.  
Techniques & Practice
---
Skills learned are brought into practice, creating sequences that are compassionate, engaging, and rewarding for both in person and on-line classes.
Overview of the Nervous System
Introduction to the Koshas
Your guides on this journey
Your guides on this journey have decades of experience teaching all over the world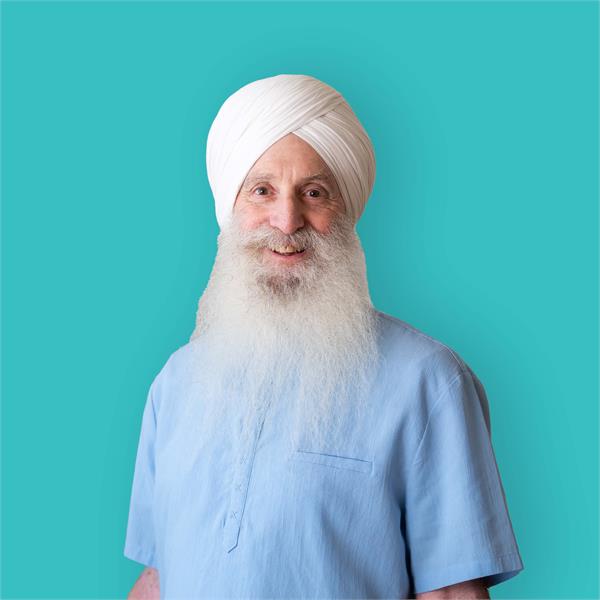 Gurudhan
50+ years of teaching Kundalini around the US. Gurudhan places emphasis on explaining the physiological effects of Kundalini energy based on ancient Chinese traditional energy meridian lines and points as well as how breath technology affects our nerves and glands.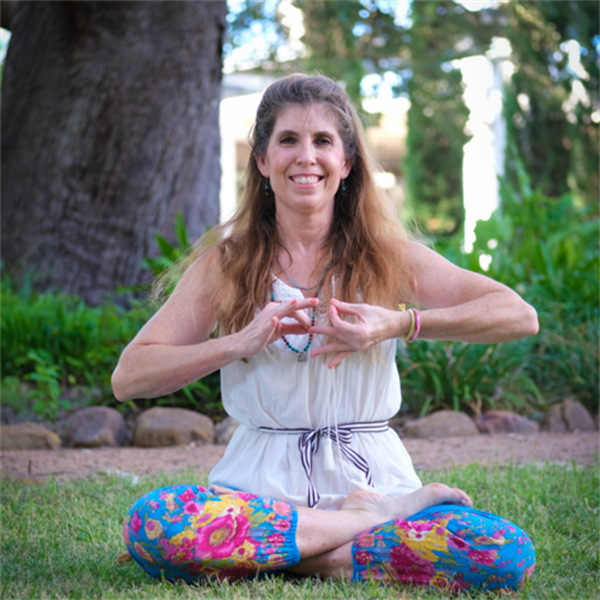 Winnie
A life long yogini with dozens of certifications in everything from Hatha to trauma, sound and Ayurvedic Medicine.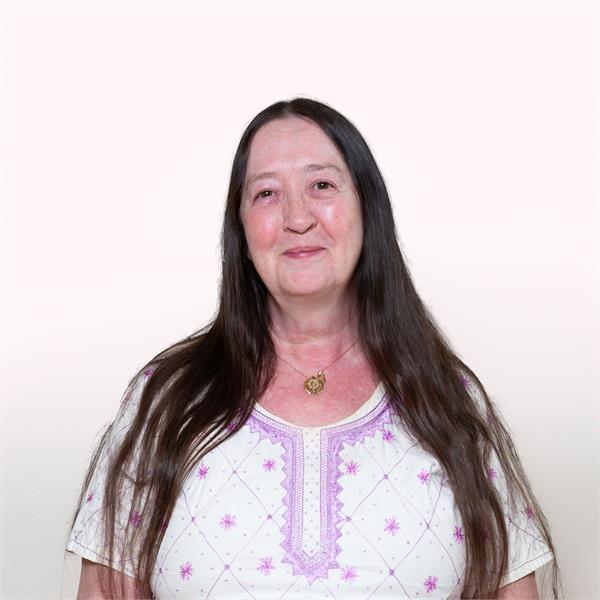 Sirgun
Brings a lifetime of experience in restorative yoga, Kundalini and Hatha. She is also trained in the healing arts of Reiki, Diksha, and Tibetan bowl and gong therapy.
Schedule
Class is live streaming and in-person at Flow Yoga Anderson
Daily Schedule: (CST)
12noon-2: Tune In/ Group Check In, Asana, Pranayama, Kriya, Meditation
2pm -3:30pm: Anatomy, Physiology, History, Philosophy
3:30-5pm: Group practice, Discussion, Communication & Listening, Journaling, Art
5pm – 6pm: Mantra, Bandhas, Mudra, Relaxation, Closing
Saturday, Oct 8 & Sunday, Oct 912pm - 6pm CST
Kundalini Kriyas & Meditations explained from the perspective of meridian lines and meridian points
Saturday, Oct 22 & Sunday, Oct 2312pm - 6pm CST
Hatha yoga (Sun/Moon balance): sutras (philosophy), asanas, breathing, Bhagavad Gita (story of yoga), anatomy and subtle bodies 
Saturday, Nov 5 & Sunday, Nov 612pm - 6pm CST
Journaling and its healing powers
Saturday, Dec 3 & Sunday, Dec 412pm - 6pm CST
5 Love Languages, Positive and Inclusive Language
Saturday, Jan 14 & Sunday, Jan 1512pm - 6pm CST
Essential Practices to Improve Listening and Communication Skills in Relationships
Saturday, Jan 28 & Sunday, Jan 2912pm - 6pm CST
Saturday, Feb 11 & Sunday, Feb 1212pm - 6pm CST
Saturday, Feb 25 & Sunday, Feb 2612pm - 6pm CST
How philosophy relates to practice both on and off the mat
Saturday, Mar 4 & Sunday, Mar 512pm - 6pm CST
Pranayama and Techniques, using both Eastern Thinking- Hatha Yoga Pradipika and Western Anatomy
Saturday, Mar 25 & Sunday, Mar 2612pm - 6pm CST
Safe Flows, Energy Balancing, Social and Worldly Consideration
Saturday, Apr 15 & Sunday, Apr 1612pm - 6pm CST
Reading the room, Pace, Class and Environment Management
Saturday, Apr 29 & Sunday, Apr 3012pm - 6pm CST
Ethical Teacher Behavior, Community and Network Relations, Professional Essentials
Trusted in Austin for over 10 years
Start your journey
200 hour International Yoga Certification accredited by Yoga Alliance
Early bird special$3,095
FAQs
This training is focused on and has as its "touchstone" the Heart and Wholehearted living.
Technology from Kundalini & Hatha yoga, Journaling, Energy Balancing, Intuitive Art and Practices to improve Listening Skills will be used to find your true voice, cultivate your worthiness in order to open your compassionate heart.
Heart Centered Yoga Teacher Training does not require a level of proficiency before enrolling in the training. If you're considering a Teacher Training program - then you're ready.
Congratulations! Every journey begins with a single step, and reading more about our program could be the first step on your individual path. Perhaps you already know that yoga is your passion and that you're ready to elevate your practice to the next level. You may even be considering taking the leap from yogi enthusiast to yoga professional. Many students come to our program at varying points in their journey, creating a well-rounded and diverse cohort.
To receive your certificate of completion you must attend 100% of the classes to comply with the Yoga Alliance requirements. Up to 12 hours of class time is acceptable to miss, but a make up session must be completed.
Please see dates (Saturday & Sunday) located on the website. Time is Noon - 6 pm on Saturday & Sunday.
You are in luck! Times are very dynamic with our world and its unprecedented pandemic recovery. If you need or desire, you may tune in from your home via Zoom. Each weekend the Zoom will be going for those at home or out of town participants.
Throughout the Heart Centered Teacher Training there will be touchstones of information and group practice to assimilate. You will practice teach and discuss a myriad of Yogic traditions. To pass the curriculum you will need to take a written exam and lead your group in a safe yoga practice.
There will be approximately 56 hours of outside classroom time. You have will reading and homework assignments to fill out the 200 hours required for your certification. You will have 7 months to space out reading and turn them into the lead trainers. The amount of time to complete assignments is dependent on the individual.
Yes, Flow Yoga is a Yoga Alliance Registered School in good standing.
Manual will be digital with option to print. Required Materials: "The Heart of Yoga" and "Yoga Anatomy" at your expense.
There is no such thing as a "certified yoga teacher". There is a national organization called the Yoga Alliance" which "registers" teachers. You will be able to register with Yoga Alliance after receiving your certificate of completion.
Yes. By successfully completing all of the requirements for Heart Centered Yoga Teacher Training Program you will receive your certificate of completion at the 200-Hour Level. You may also register with the Yoga Alliance as a RYT-200, which is the minimum amount studios, gyms, and others look for when hiring yoga teachers.
Paid in Full by June 15, 2022:​​​$2895 +
1 Hour personal consultation with one of the 3 Program Trainers
Paid in Full by July 15, 2022:​​​$2895
Paid in Full by August 15, 2022:​​$2995
Paid in Full by September 24, 2022:​$3095
Personalized Monthly Payment Plan:​$3260
There are 2 Scholarships available at 50% off Tuition Cost. Please email your interest to carolina@flowyogatx.com
Absolutely!! As long as there are no new COVID protocols we need to follow. We are a compassionate community who would love to see your family and friends and share this accomplishment.
A little glimpse into
who we are
Help