Kundalini Yoga Beyond the Basics at Anderson
About the workshop
Yogic Guidance for Health & Healing during the Transition Years to Planetary Balance 2021 - 2044
Course Description:
6 Session (4 Hours per Session) Course to:
Explore the connections between Kundalini teachings and the physiology of meridian lines, nervous system, and glandular system that form the scientific foundation of the practice.
Discover the power of breath and its association with the inner energy that we all possess (but rarely fully utilize), so we can more actively apply it to meeting the challenges of our earthly lives.
Connect with other students who share your interest and desire to develop a deeper practice of yoga and meditation in a time of unprecedented change and transformation (2021 - 2044) to heal and balance the Planet.
Saturday
May 15, 2021 - May 15, 2021
02:00 pm - 06:00 pm

at Anderson
EVENT ENDED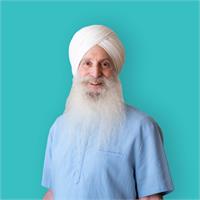 Studied with Yogi Bhajan, master of Kundalini Yoga, for 33 years starting in 1971. My many personal interactions with Yogi Bhajan have impacted and influenced my teaching style and presentations. Teaching venues: New York City (1971 - 1997), Los Angeles (1997 - 2012), Austin (2013 - Present)
CERTIFICATIONS
TEACHING STYLES