Intro to the Akashic Records at Anderson
About the workshop
Friday July 30th
7:30-:9:00pm
$25
The Akashic Records, are an energetic "blueprint" of everything and thought that exists within the Quantum Field. Every soul has a record of all past, present and future possibilities. You can connect to your own Soul's Record in order to unlock the secret potential in your life, a deeper connection to the Divine, clearing of energetic blocks and clear guidance for the next steps forward.
Understand what the Akashic Records are, how they are related to science, and a Universal perspective that includes you in it.
Learn the ways you may already be accessing the Records without knowing it.
Understand how they are used for wisdom, guidance, healing and to improve every aspect of life, including love, relationships, career, health and finances.
Learn what an Akashic Records Reading would be like.
Receive resources to deepen your experience of the Records.
Friday
Jul 30, 2021 - Jul 30, 2021
07:30 pm - 09:00 pm

at Anderson
EVENT ENDED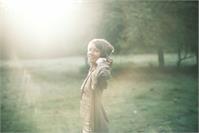 Since 2013, I have been supporting groups and individuals into healing and spiritual awakening through yoga, meditation, self-development programs and Akashic Records. I'm an Advanced Akashic Records Practitioner and Emotional/Energetic Healer.
I offer a unique group method called Embodied Wisdom Practice that involves Akashic Records Activated Embodiment Feedback, Authentic Relating and Meditations.
I'm a 500-RYT Certified Yoga and Meditation Teacher, having led retreats and 200hr Yoga Teacher Trainings for 7 years and diving deep into the worlds of Veda, Vedanta and Tantra in India. I studied in depth with western masters through grounded methods like Holographic Feedback, Authentic Interpersonal Communications and Somatic Bodywork.
I currently reside in Bali and do online private and group Akashic Records work.
*My mission is to help people connect to the answers that reside within them already, their own Inner Compass and Divine Life Purpose. *