Open Hearts - Kundalini Meditation + Sound Bath + Cacao at Westgate
About the workshop
We'll begin our evening, sipping warm ceremonial cacao, while being guided in a short meditation to facilitate the opening of our heart chakras, as we move into our mantra meditation.
I Am the Light of The Soul is a powerful self-love mantra affirmation that helps to infuse the love of the Divine self. We'll chant and feel a palpable energetic shift as we move into sound.
Lie back and receive healing frequencies through large chakra tuned crystal bowls, a planetary tuned Sun Gong and several other instruments to clear the subconscious and activate our body's natural healing systems. We'll clear stagnant energy and continue to release any blockages in the heart, opening to love.
Saturday
Sep 11, 2021 - Sep 11, 2021
07:00 pm - 08:30 pm

at Westgate
EVENT ENDED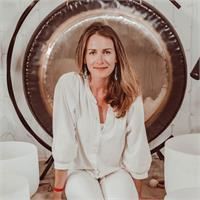 Having attended a sound bath on a whim, Danielle had such a profound experience, she started attending weekly. Fast forward to several months later, she noticed how feeling good, that often, positively impacted the landscape of her perceived reality. Everything just felt BETTER. Desiring to share what she had been given, she became a certified sound healer in 2017. Danielle feels incredibly lucky to have accidentally fallen on this path. Holding space and co-creating conscious community is truly her passion.