(In Person) Bitter or Better with Gurudhan at Anderson
About the workshop
Bitter or Better, Listening to our Authentic Self in the Face of Our External Pressures with Gurudhan
The planet is going through a huge transition period of healing and balance (2011-2044). 2011 was the end of the Mayan epoch. 2044 is the end of the "return of Pluto" in Aquarius that lasts 22 years.

The pressure of these changes will make us choose what our ATTITUDE and ELEVATION will be in going through our own personal transitions of healing. In other words, are we going to be bitter about things or are we choosing to work on ourselves and be a better, more balanced and loving person.

This workshop will focus on:
•Explore the astrological changes occurring during this transition period.
•Discuss our Authentic Self - What is it? How do I recognize it? How do I access it?
•Short Kriya to get our meridian lines open
•Breathing Meditations (3) to slow our metabolism so our pituitary, pineal, hypothalamus glands are functioning at a higher rate as well as to activate our hippocampus and amygdala functioning.

All to help access our Authentic, Intuitive Self.
Saturday
Oct 2, 2021 - Oct 2, 2021
02:00 pm - 04:00 pm

at Anderson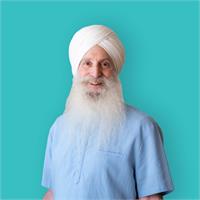 Gurudhan has been practicing and teaching Kundalini yoga since 1971.
Emphasis is placed on explaining the physiological effects of Kundalini energy based on ancient Chinese traditional energy meridian lines and points as well as how breath technology effects our nerves and glands.
Gurudhan has taught Kundalini yoga in these cities:
New York City 1971 - 1997
Los Angeles 1998 - 2012
Austin 2013 - Present
His Kundalini classes will provide a strong physical workout, an opportunity to "deep relax" afterward, and a meditation at the end of class to elevate the soul.
RYT 500 Kundalini
CERTIFICATIONS
TEACHING STYLES