Ecstatic Dance & Meditation Night at Anderson
About the workshop
Ecstatic Dance & Meditation Night is a fun, easy, bi-monthly MOVEMENT / MEDITATION / INSIGHT event to upgrade and maintain your energy field with Ashley Beasley, an Akashic Records channel and healer.
First, we ALIGN our physical bodies with self-directed moving, shaking, bouncing, stretching and dancing to get out of our heads and break free from habitual programming. This is a space to be weird and not afraid.
Then, we RECEIVE a channeled meditation using the activated Akashic Records to upgrade our energetic field and open opportunities to expand the potential in our lives.
We end with a closing circle and option to share, or ask questions about what we experienced. In sharing our experience, we GIVE BACK to others.
This is the reciprocal nature of the cosmos. And, the more we reflect nature, the more our lives are in divine flow. ALIGN -> RECEIVE -> GIVE BACK

Come share this divine flow with like-minded individuals, and gift yourself this easily accessible, community-oriented, bi-monthly upgrade @ FLOW YOGA w/ Ashley Beasley.
Friday
Oct 15, 2021 - Oct 15, 2021
06:00 pm - 07:30 pm

at Anderson
EVENT ENDED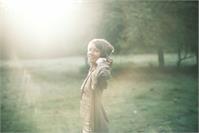 Ashley has supported groups and individuals through yoga, meditation, self-development programs, healing and Akashic Records since 2013. She is an Advanced Akashic Records Practitioner and Master Healer.
Ashley is a 500-RYT Certified Yoga and Meditation Instructor, avid meditator and student of Vedic Philosophy and Tantra. She spent 9 years living in Thailand and Bali leading 200hr Yoga Teacher Trainings and retreats, taking regular trips to India to study with masters and visit sacred sites.
She now combines her Yogic studies with Somatic Movement, Emotional Healing, Women's work and Akashic Healing into something uniquely her own.
Akashic Records Channeling and Healing is now at the heart of everything she does, whether it's leading workshops on Emotional Intelligence and Intuition Development, or hosting multiple week programs on Personal Empowerment and Energy Work.