About the workshop
The energy of the New Moon encourages us to plant the seeds we want to see blossom in our lives. The fact that the energy of the moon is powerful enough to literally move the mighty ocean is something to take note of. We, too, can use the energies of the lunar phases in our lives to bring about great change. When we sync our lives to the lunar cycle, we are setting ourselves up for pure magic. We begin to realize that we have the power within to manifest the life of our dreams.
We will bring our intentions to life through movement, meditation and sound
In this gathering we will journey through:
-New Moon 101
-Power of Intention Setting
-Movement through Yoga, Dance, Somatic movement with Carolina
-Live Music
Each month we will incorporate a new theme, movement and music. Transformation is coming! Are you ready?
Saturday
Nov 6, 2021 - Nov 6, 2021
06:00 pm - 07:30 pm

at Anderson
EVENT ENDED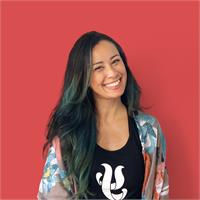 With almost 2 decades of experience Carolina is well-known for her ability to educate students on how to use their body, mind and breath in a profound and life changing way. With her authentic, fun and creative teaching style, Carolina caters and modifies her classes to adapt to each student's unique needs.
CERTIFICATIONS
ERYT 500 Yoga Instructor
Certified Fitness and Personal Trainer
Certified Pilates Instructor
Certified Meditation & Mindfulness Instructor
LISD Out of Campus Coach
TEACHING STYLES
Vinyasa / Power Yoga
Hatha / Gentle
Strength / Flexibility Training
Kids / Prenatal / Postnatal / Senior
Meditation / Stress Relief
WORKSHOP STYLES
Flow Yoga 200hrs Teacher Training - Lead Teacher
Meditation & Mindfulness
Yoga for Beginners
Specialty Workshops and Master Classes
One on one Private Session