Kundalini Gong Rebirthing at Westgate
About the workshop
With Mehtab and Guru Karam, in person only
The Kundalini Rebirthing classes are some of the most transformational practices in Kundalini Yoga.
They help clear the subconscious mind of hidden memories and old emotional patterns that compromise your happiness and sabotage your success.
Much of the power of these classes comes from the Gong being therapeutically played throughout much of the practice. When experienced with the sound of the gong, the rebirthing classes help you transcend the past pains of life and birth.
In this workshop with Mehtab, a master gong player and author of Gong Therapy, and Guru Karam (Laura), a licensed Kundalini Yoga teacher trainer, you will get to experience the power of sacred sound, breath, and movement to become reborn into your original Self.
Sunday
Nov 14, 2021 - Nov 14, 2021
02:00 pm - 05:00 pm

at Westgate
EVENT ENDED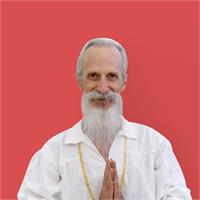 Mehtab is a life-long practitioner of Kundalini Yoga, a Vedic Astrologer, and an internationally renowned Gong teacher. He leads Kundalini Yoga teacher trainings in North America, conducts gong trainings in the US, South America, Europe, Asia and Australia, and guides spiritual seekers world-wide using the ancient tools of Vedic astrology.
CERTIFICATIONS
KRI Lead Kundalini Yoga Teacher Trainer
500-Hour ERYT Yoga Alliance
Vedic Astrologer
Master Gong Teacher
TEACHING STYLES
WORKSHOP STYLES
Kundalini Yoga Teacher Training, Level 1 and Level2
21 Stages of Meditation
Gong Trainings Level 1 and 2
Gong Therapy
Gong Nidra