(Online) Full Moon Lunar Eclipse Gong Concert at Online
About the workshop
When we have a lunar eclipse, the moon conjoins with a karmic planet, inviting opportunity for deep introspection and the release of karmic patterns.
This celestial event may bring intensity to your emotions — it's a perfect time to tune within, calm your nervous system and refrain from the drama. We'll use the power of breathe, mantra, sound and intention to keep you balanced, clear and focused on manifesting your future goals.
"Ray and I love using the power of sound and intentions to create a change. We love being the catalyst for change in the lives of other people and empowering them to take actions for the betterment of all"- Tej
Friday
Nov 19, 2021 - Nov 19, 2021
07:00 pm - 08:30 pm

at Online
EVENT ENDED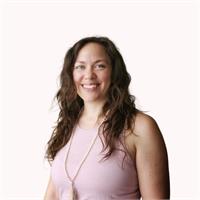 Tej Arvind has a dynamic background of both Kundalini and Hatha yoga. She uses Vedic Astrology to design classes for the energetics of the day and enjoys incorporating yogic techniques such as mudras, mantras, breath work, and meditation. Plus, students will enjoy listening to the healing sounds of the gong at the end of each class.
CERTIFICATIONS
Level 1 & 2 Kundalini
500-Hour Hatha
Gong Yoga Trainer
Astrology Yoga Trainer
iRest Yoga Nidra - Level 1 AND Yoga Therapy - Level 1 AND Chakra Yoga Teacher
TEACHING STYLES
Kundalini
Hatha
Meditation
Yoga Nidra
WORKSHOP STYLES
Gong
Astrology
Mantra
Meditation
Chakras