Yoga for Gratitude + Sound Bath with Winnie at Cedar Park
About the workshop
Before the festivities begin, take a moment of mindfulness, balance, gratitude and perhaps a few extra twists in our special Yoga for Gratitude class.

Gratitude unshackles us from toxic emotions, creates happiness and leaves a lasting, positive impact on the brain. Studies show conscious counting of blessings improves our emotional and physical health — creating a habit to see the good in situations.

We're starting the holiday with a breathing practice for clarity, a gentle Hatha Flow to open the heart and closing with a gratitude meditation, integrated with a healing, soothing sound bath for deep relaxation.

You are always welcome in our Flow Yoga home!
Thursday
Nov 25, 2021 - Nov 25, 2021
11:00 am - 12:15 pm

at Cedar Park
EVENT ENDED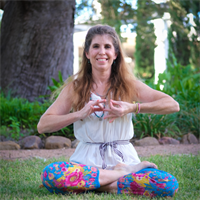 Sat Nam, peace and light to all beings, may we all be kind and loving, build people up, spread the light. Sharing yoga is a gift. Yoga has so much to offer. there is always a story to unfold in a yoga practice. we observe the story within and around. letting go of judgment, fear, anxiety, bringing into the light, calm, peace, and happiness.
CERTIFICATIONS
ERYT200
RYT500 Hatha Yoga
IKTA300 Kundalini Yoga
Gong Yoga with Mehtab Benton
Healing Trauma with Yoga with Yoga Well Insitute
Mudra Therapy with Mehtab Benton
Restorative Yoga with Judith Lassater
Yin Yoga with Bernie Clark
Sound Therapy Level 1&2
Vibrational Sound Assoc Practioner
YACEP
TEACHING STYLES
Hatha Yoga
Kundalini Yoga
Yin / Restorative/ Gentle Yoga / Chair Yoga
Energetic balance focused flow classes
Soulful Sound Journeys with Gentle Movement
WORKSHOP STYLES
Alignment Yoga
Kundalini Yoga for Beginners
Meditation Varieties
Sound Journeys