Deep Chill for the Holidays at Westgate
About the workshop
Begin your holidays with a deep chill yoga practice with Amrit Dev - a gentle, slow moving workshop designed to reset your mind, body, spirit, and ease into the holiday season with less stress and more patience.
Using restorative postures, we'll move tension out of your body, regulating the nervous system and preparing you for a relaxing evening with family, or a deep, somber, much-needed sleep.
This workshop incorporates yoga, meditation, breathing techniques, sound healing and it is suitable for all bodies and abilities.
You can't control the chaos of the holidays, but you can control how you approach them.
*All proceeds for this event benefit the Capital Texas Food bank.
Please bring a non-perishable food item to donate , along with any props you'd like to make yourself more comfortable in your practice.
Sunday
Dec 5, 2021 - Dec 5, 2021
02:00 pm - 04:00 pm

at Westgate
EVENT ENDED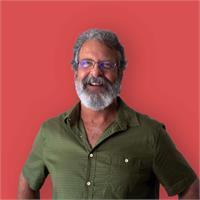 Amrit Dev has taught classes in San Marcos and Austin since 2011. His classes reflect his deep appreciation for the technology of sound, using mantra and the gong for transformation and healing.
CERTIFICATIONS
500-Hour KRI Certified
E-RYT 500
iRest Level 2 Teacher in Training
TEACHING STYLES
Kundalini Yoga
iRest/Yoga Nidra
Meditation
WORKSHOP STYLES