(Online) Love to the Full Moon & Back at Online
About the workshop
Join Tej and Ray for a Full Moon Celebration: Love Edition! - an evening of live music, mindful meditation, and a gong sound healing. This celebration is perfectly designed to balance the energy of the heart and connect to Divine Love.
We will feature Ray's original poetry and music, including, "Love Is All There Is". Plus, Tej will offer the Vedic Astrology forecast and lead you through a heart-centered mantra meditation.
This event is designed for you to experience the connection of Love that's within us all. When we understand the true nature of Love, we are fulfilled and can express it out to the world. Using the gong, guitar, ukulele, drums, and vocals, we will reveal how the power of sound can transform and heal on this auspicious evening!
Saturday
Feb 12, 2022 - Feb 12, 2022
07:00 pm - 08:30 pm

at Online
EVENT ENDED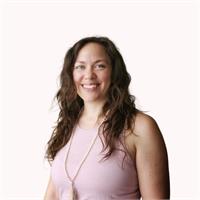 Tej Arvind has a dynamic background of both Kundalini and Hatha yoga. She uses Vedic Astrology to design classes for the energetics of the day and enjoys incorporating yogic techniques such as mudras, mantras, breath work, and meditation. Plus, students will enjoy listening to the healing sounds of the gong at the end of each class.
CERTIFICATIONS
Level 1 & 2 Kundalini

500-Hour Hatha

Gong Yoga Trainer

Astrology Yoga Trainer

iRest Yoga Nidra - Level 1 AND Yoga Therapy - Level 1 AND Chakra Yoga Teacher
TEACHING STYLES
Kundalini

Hatha

Meditation

Yoga Nidra
WORKSHOP STYLES
Gong

Astrology

Mantra

Meditation

Chakras