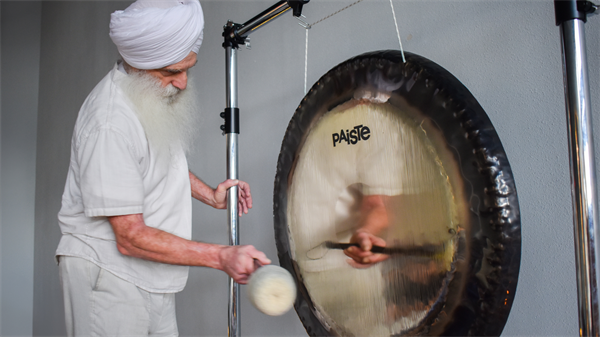 Full Moon Gong Symphony at Anderson
Are you ready to being serenaded by an entire symphony of multiple gongs and singing bowls during the Full Moon?
The sounds of the Gongs and Singing Bowls massage the nervous system and bring our glandular system into balance. This helps clear unprocessed emotions and help feel more in tune with body, mind and universe.
Grounding Bowls will be at the entrance of the room for those who want to vibrationally soothe the 7000+ nerve endings in each foot, as you step into the Bowl for a few moments of sound current (Yes you can stand inside of a singing bowl!!)
Our magical Gong Symphony Orchestra consists of our incredible Flow Yoga teachers:

Gurudhan, Winnie, Sirgun and Bir Singh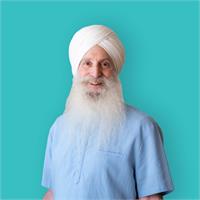 Gurudhan Khalsa
Meet your host
Gurudhan has been practicing and teaching Kundalini yoga since 1971.
Emphasis is placed on explaining the physiological effects of Kundalini energy based on ancient Chinese traditional energy meridian lines and points as well as how breath technology effects our nerves and glands.
Gurudhan has taught Kundalini yoga in these cities:
New York City 1971 - 1997
Los Angeles 1998 - 2012
Austin 2013 - Present
His Kundalini classes will provide a strong physical workout, an opportunity to "deep relax" afterward, and a meditation at the end of class to elevate the soul.
CERTIFICATIONS
TEACHING STYLES
A little glimpse into
who we are