10 Light Bodies - An Expanded Experience of the Human Structure & Capacity (5-Week Series) at Online
About the workshop
This Kundalini Series is designed as a five-week exploration of the subtle light structure which is actually the base of the visible "known as physical" structure of our bodies. What you see is what you get is not entirely accurate. What we see exists to carry what we usually do not see, and the structure of the seen is created and managed by those invisible aspects of our energetic bodies. There are 10 gradations of vibrant light with mental and conscious controls that, when balanced will bring a coherent and powerful capacity to reflect our Source within the environments of our lives. Between sessions, we will be encouraged to bring what we learn about our Selves into a comprehensive pattern of circumstances, beliefs, and solutions that will make life fun and manageable.

In this course we will:
Discover and experience our 10 Light Bodies, that when balanced and activated bring us the ability to be our best selves.

Find ways that allow us to consciously interact within our relationships in a balanced manner.

Easily find our orientation to the Source of ourselves as conscious expressions of Life moving through us as us
Understand that even as we have challenges presented to us in life, we also have gifts that, when we accept them, will allow us to excel beyond limitations.

Discover the Path that will allow us to find a fulfilled relationship with our Life.
Thursday
May 19, 2022 - Jun 16, 2022
06:30 pm - 09:00 pm

at Online
EVENT ENDED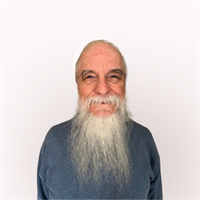 Siri Bahadur began his practice of Kundalini Yoga in 1974 and has found the art and science of this style of yoga to be one of constant unfolding discovery. His passion is sharing by teaching, fed by the Kundalini premise of realizing the conscious mindset of the possible human. Breath, movement, and sacred sound are staples in his classes.
CERTIFICATIONS
Kundalini Teacher 500-hour Certification
Kundalini Level Three Certification
Kundalini Level One Certified Teacher Trainer
Kundalini Level Two Certified Teacher Trainer
Kundalini Certified Gong Trainer
TEACHING STYLES
Kundalini Yoga
Kundalini of Sound
Gong Trainer
WORKSHOP STYLES
Kundalini Chakra Workshop
Kundalini Ten Light Bodies Workshop
Kundalini Pranayama Workshop
Kundalini Mantra and Meditation
Holding the Healing Zero Space of Shunya