Chakra Awakening at Westgate
About the workshop
Come take a ride on the energetic highway!!
This class is designed to take you on a journey through the chakras. There is no need to have prior knowledge of the chakras as this is an experiential class. And if you are well-versed, this is the perfect space to re-align & clear out some blockages. Become your own healer & learn specific practices to cleanse, activate, and ground these energies within your body, mind, & spirit.

This quarterly event will consist of practices that involve movement, breath, mantra, & meditation. Each time there will be different practices for you to experience, come to one or come to all! All you need to bring is a yoga mat, an open mind & open heart to what this inner wisdom can teach you.
Sunday
Aug 21, 2022 - Aug 21, 2022
03:00 pm - 04:30 pm

at Westgate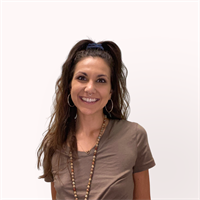 Gemma Parmar is a lover of all styles of yoga! Knowing we all need something a little different, she combines east & west philosophies to make each practice accessible & fun to explore. In her sacred spaces, she sets the intentions to bring you into a state of ease, joy, & surrender. Her favorite styles to teach are Yin & Kundalini Yoga.
CERTIFICATIONS:
200hrs in Kundalini Yoga & Buddhist Meditation from Sukha Yoga Austin
200hrs in Slow Flow, Yin & Restorative Yoga from Sukha Yoga Austin
200hrs in Eros & Flow: Tantra Healing Arts by Kat Fleming
180+hrs in deeper studies including Dharma Talks w/ Laughing Lotus, Make your Teaching Inclusive w/ Ellis Mumford-Russell, Emerge Recovery w/ Cole Chance, Tantra Level 1 w/ Ecstatic Hearts, Deepening Yin Studies w/ Sukha Yoga, and Sexual Empowerment w/ Ecstatic Hearts
TEACHING STYLES:
Yin/Restorative Yoga
Slow Flow/Hatha Yoga
Kundalini Yoga
Buddhist Meditation
Tantra Yoga
WORKSHOPS:
Energetic Workshops
Creativity & Flow workshops
Dance / Sensual Movement / Embodiment Workshops
Self Love / Importance of daily practice Workshop
Spiritual Empowerment Workshops